Frayed Knot Theatre Company

Our November 2016 show - MARREAU AND THECHOCOLATE POLICEMAN
"Marreau's so delicious" - The Gazette
Wednesday 9th - Saturday 12th November 2016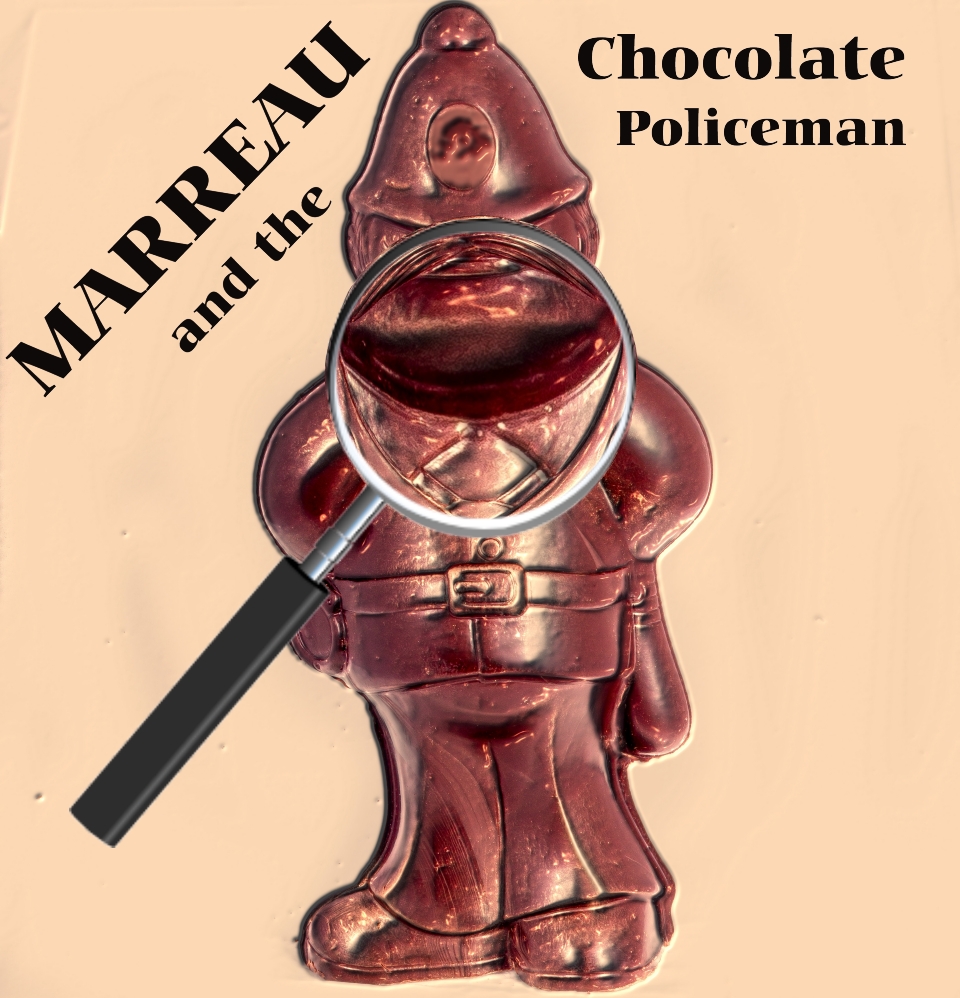 Marreau's back - but he's back at the beginning! Frayed Knot Theatre Company was founded 25 years ago, and to celebrate that milestone the company has decided to restage the play that started the company off all those years ago. It was actually performed under the now-defunct "Phoenix" banner, but it led directly to the formation of FKTC later the same year. So this is your chance to see the very first of the Marreau plays written and directed by local playwright Rob Farrow - the first in what is currently a sequence of 11 plays featuring the suave, pompous, often inept, but always kind-hearted European (even he's not sure precisely where in Europe) detective and his constant companions Gwendolyn and Simpson. Rob has had this play published in the US where it has been performed several times - and even once in Hong Kong! The Marreau plays are best described as "Detective comedies" - think of Agatha Christie's Hercule Poirot with plenty of laughs - and they have proved very popular with audiences over the years - the latest one "Marreau and the Killer Rabbit" being a great hit two years ago. "Marreau's so delicious" as the Gazette once reviewed it!

Marreau

Colin Bryer

Gwendolyn

Jenny Booth

Simpson

Graham Double

Bertie

Richard Uttley

Edward

Dave Reece

Isabel

Vi Malcolm

Lady Jane

Sue Fuchter

Major Trubolt

see below

Angela

Regina Dobbs

Dr. Protheroe

see below

Cummings

see below

Mrs. Farley

Lindsay Stafford-Smith

Vincent

John Francis

Daisy

Not cast

Sgt. Farmer

Rob Farrow
Note: John Dilks and Roger Emery will play two of the three roles Cummings, Trubolt and Dr Protheroe, but until I find the third person, I am not precisely sure who will play which part.
So, just two more needed:
Daisy - female, young (sub 25)
One of Cummings / Trubolt / Dr P (see above)
FIRST REHEARSAL - Thursday 1st September - 8.00pm Long Marston Cricket Club - I look forward to seeing you (those who have parts) there.
Site Index (Click to link)
Next Production November 2016 - Marreau & The Chocolate Policeman- Details to follow

A FEW OF OUR PREVIOUS SHOWS' POSTERS ARE SHOWN BELOW